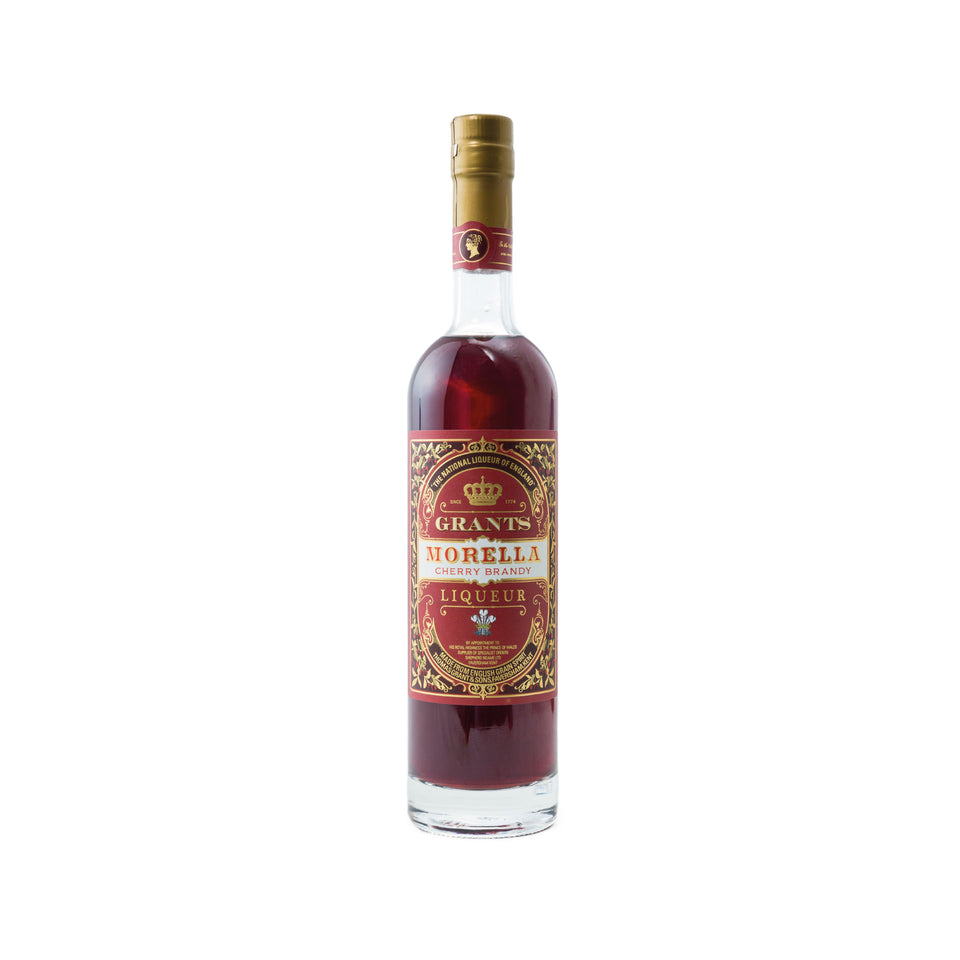 Grants Morella Cherry Brandy
50cl Liqueur  |  24% vol
Grants Morella Cherry Brandy, established in Kent in 1774, a known favourite of Queen Victoria, mentioned in Charles Dickins Pickwick Papers, and now holding a Royal Warrant from HRH The Prince of Wales, truly a little special.
Delivery Information
Ordering as a Gift?
Next Day Delivery is just £6 or FREE for orders over £50 to 1 UK mainland address *
Orders placed by 12pm Monday to Friday (excluding Bank Holidays) will usually be dispatched the same day, on a Next Day delivery service via courier. Please note, this may be subject to delay during busy periods.
Deliveries can arrive any time up to 6pm Monday to Saturday (excluding Bank Holidays), and cannot be left in a safe place as they will require a name as proof of delivery, and age verification to confirm the recipient is over 18+
You should receive a message from our couriers with an estimated 2 hour delivery window on the day of delivery. Please note: Delivery time frames are not guaranteed. In some cases, orders may be split with goods arriving on separate days.
--- --- ---
Northern Ireland and International Orders
Unfortunately we are currently unable to ship alcohol outside of mainland UK.
If ordering as a gift for a friend or loved one, please feel free to add a note in the 'gift message' box displayed in the cart section before the checkout.
We will then lovingly print your message and add to the box for you completely free of charge.
For added peace of mind, we never include invoices or any paperwork displaying prices with our orders.